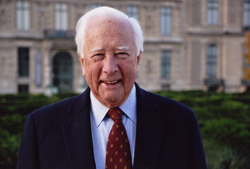 Kansas City, Missouri (PRWEB) August 29, 2014
The Linda Hall Library Fall Lecture Series will transport attendees to the Panama Canal, tropical reefs and outer space, educating and entertaining along the way. As the world's foremost independent research library devoted to science, engineering and technology, the Library has secured such notable speakers as double Pulitzer Prize-winner and best-selling author David McCullough.
Of the seven lectures in the series, four will pertain to the Panama Canal. The Library this year is celebrating the Canals 1914 opening. Its centennial exhibition The Land Divided, The World United: Building the Panama Canal features more than 100 selected artifacts from the Panama Canals construction that havent been accessible to the public in nearly 80 years and runs through December 31, 2014.
Each Linda Hall Library Fall Lecture Series event is free and open to the public on a first-come, first-served basis. Online registration at http://www.lindahall.org/events/ and e-tickets are required. The Library, located at 5109 Cherry Street in Kansas City, will host all of the series except for McCulloughs presentation, which will be held at Unity Temple on the Plaza. Make plans now to attend one or more of the following lectures (more details on following pages):